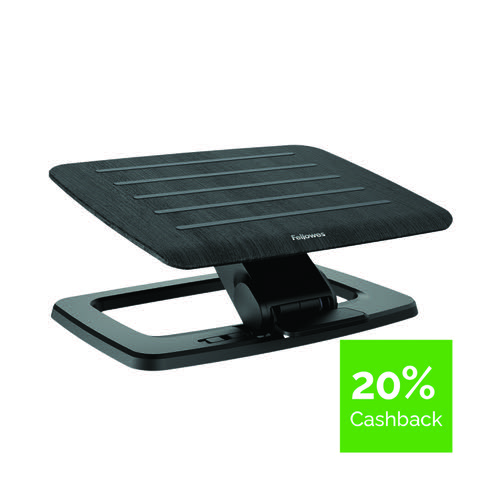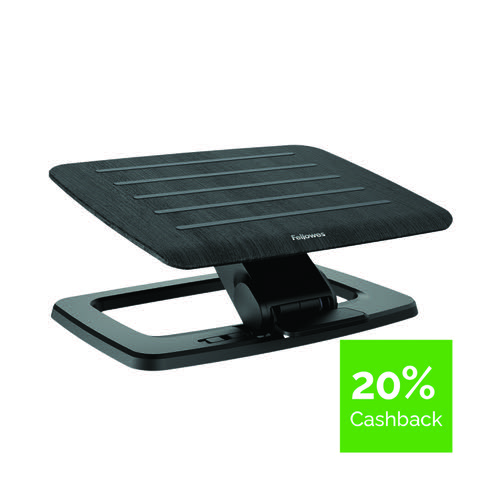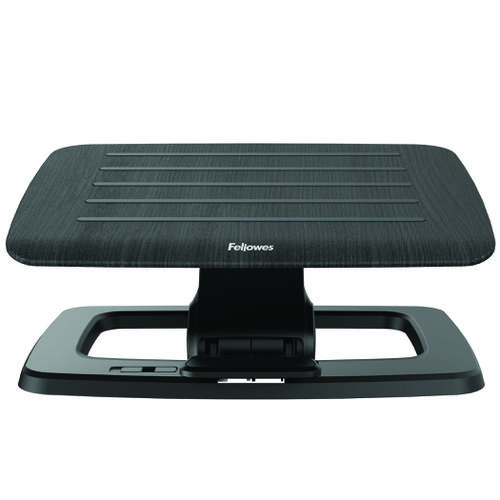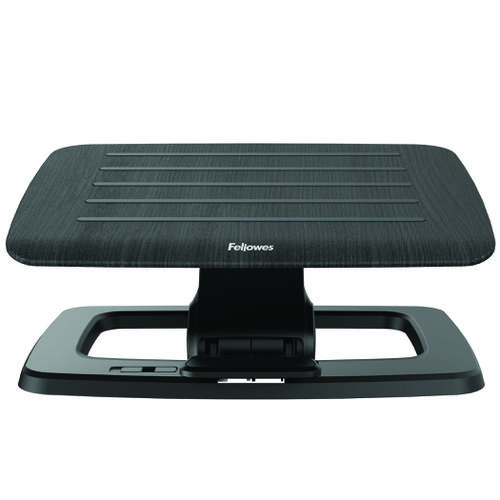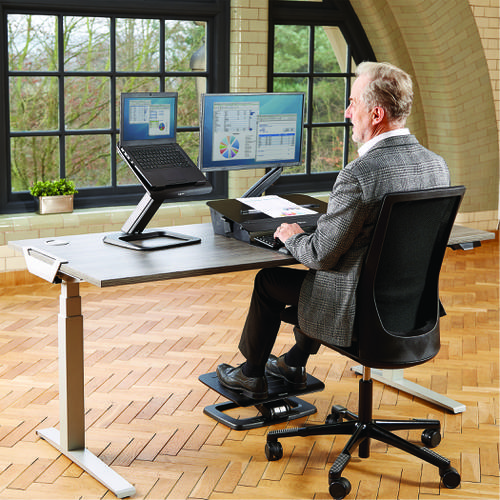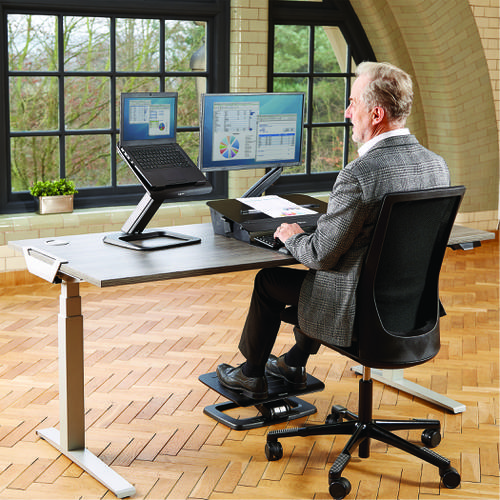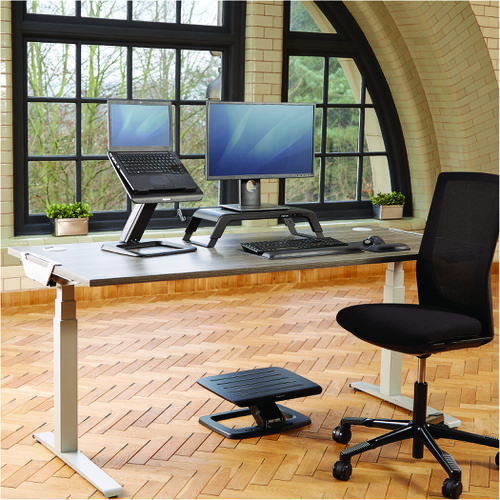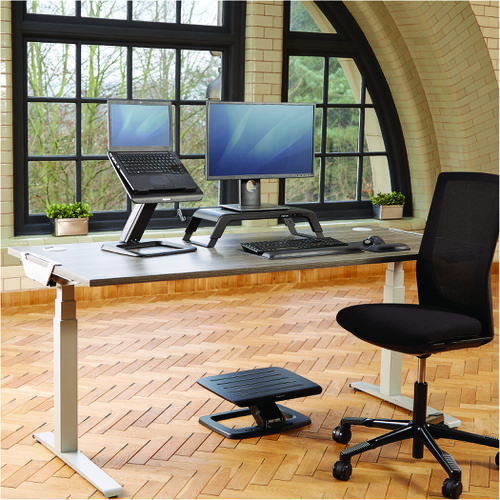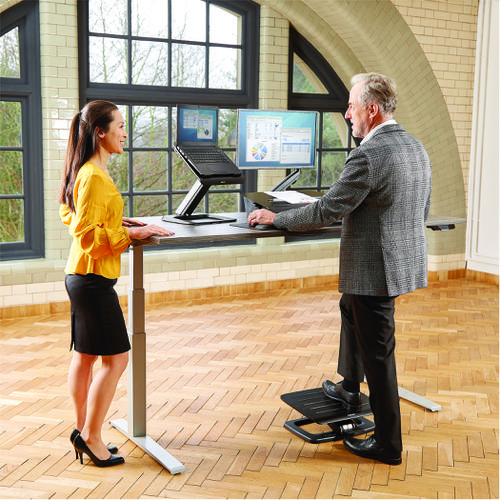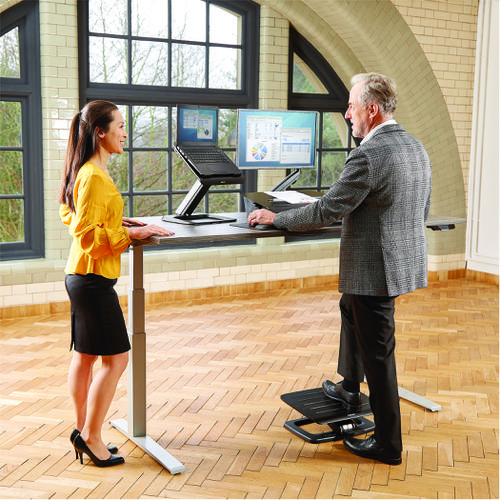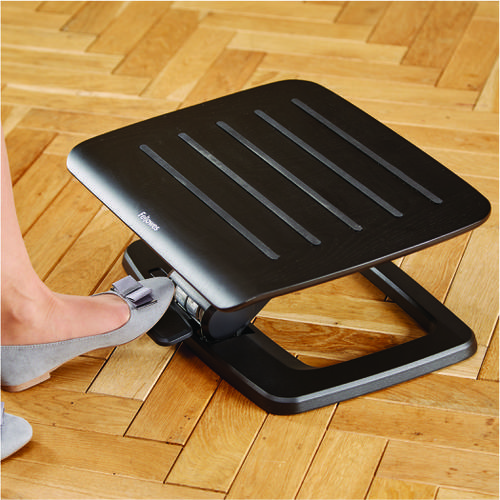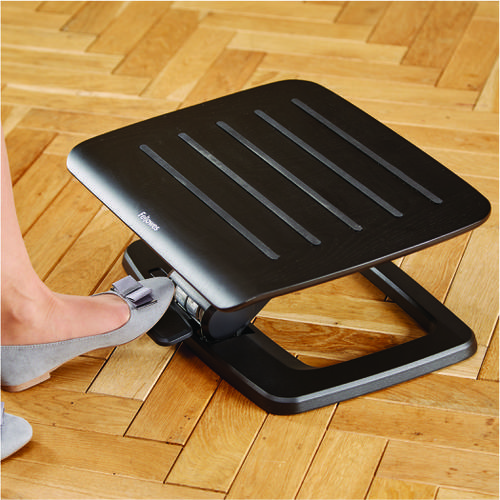 Description
This stylish Fellowes Hana foot support with effortless hands-free adjustability. Support your feet and encourage motion to improve circulation and back comfort. Promotes motion with the active movement feature, which allows for flexible platform movements. Light or heavy tension setting to adjust the ease of movement. Two height settings for sitting and standing. Change height positions with effortless foot adjustment. Stylish metal base with non-slip real wood finish. Black.

Work Better, Feel Better. Now with 20% Cashback* Simply order your Fellowes product today and go to www.fellowes-promotion.com to claim your cashback.
*Offer valid from 1st September until 31st of December 2021, see website for full terms and conditions.